Repair & Services
We service all brands and offer plug & play solutions based on 95 years of experience. From maintenance to breakdown items including spare parts, on-site intervention as well as condition monitoring, our competent service team is at your disposal.
In case of emergency, please contact our 24/7 service hotline directly.
Service Offerings
---
Sumitomo offers a complete range of Service Programs from Preventive & Predictive Maintenance to Application Analysis Services. This expertise is based on our extensive product range knowledge and global applications experience. Many of our customers have realized the long-term benefits of implementing one or all of our Service Programs in order to maximize up-time, to protect the value of their investment and to reduce equipment operating costs.
Restoration program
Restore
Disassembly of unit and rigorous inspection. Main housing and covers undergo a thorough cleaning process.
Replace
All bearings, including eccentric bearing, seals, and hardware replaced with Sumitomo original parts. Reassembly.
Return
Prime and paint, pre-fill with appropriate oil, upgrade breather, take it for a test run, and return with freight include.
Special/customized and Drop-In Replacement Units
Custom needs require custom service.
We have the capability to custom create almost anything. Let us know your requirements!
We retrofit, you drop-in!
We offer special customized units to fit in an array of existing applications. Additionally, Sumitomo offers drop-in gear drives to upgrade and replace competitor units.
Repairs of Legacy and external Products
Have an old unit?
No problem! We repair all legacy products beginning from Sumitomo brands over Praramax, Cyclo up to Seisa, Ueda SKK and Osaka Chain.
Gearbox not from us?
We repair all industrial gears. No matter if it is produced by us or not.
Want to extend the service life of rotating parts and oil?
Kinematic® Oilfiltration & Oilconditioning System
Good lubrication is important for a long service life. Kinematic® series filter systems have been developed on the basis of many years of experience with filtration and service life extension of various types of oil. The type Kinematic®200LM is ideal for rotation between different drives like gearboxes, hydraulics, etc.
Our Kinematic®series oilfiltration & oilcondtioning systems give you the option to greatly extend the service life of rotating parts and oil! Thanks to very clean and very dry oil you obtain considerably better lubrication. You get this benefit during the running hours of your drive as long as the Kinematic is connected.
Looking for an inspection?
Inspection is an important aspect of our service portfolio. Involving our experienced service engineers in time for a basic or expert inspection will assure the proper functioning of your product. This can consist of checking oil viscosity, oil level and quality, temperature, lubrication (with cooling), play in the bearings and performance of vibration measurements, endoscope (inspection of gear teeth and bearings without opening the gearbox) and visual inspection of the gears.
In-House Repairs
Field Services
Inspection Reports
Root Cause Investigation
Commisioning and Start-Up Services
Warranty Services
Our service engineers only work with state-of-the-art equipment. With a basic inspection the status of the gearbox is primarily investigated. With reference to the report that is compiled, a plan of action can be discussed and drawn up. With an expert inspection the results of the measurements and analyses are incorporated into the report.
Maintenance expert trainings
For your maintenance team we also offer maintenance expert training programs.
Looking for additional information?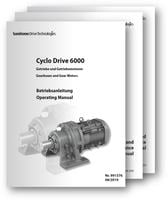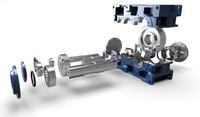 Spare Parts
Looking for a specific spare part? Here you will find the parts list of our different products.

To the spare parts
Download our Product Support Brochure
We return our gearboxes back to original design specifications with our highly qualified engineering and service technicians. We promise our repair is of the highest standards and will not compromise on quality, service or value.
We Can Help You With That
Our We Can Help You With That video series shares helpful tips for prolonging the life of your equipment and troubleshooting common issues.
More Questions?
Harness 70 years of power transmission and controls know-how. Our sales and engineering teams worldwide work seamlessly to create the reliable solutions you've been looking for. Contact our experts today!